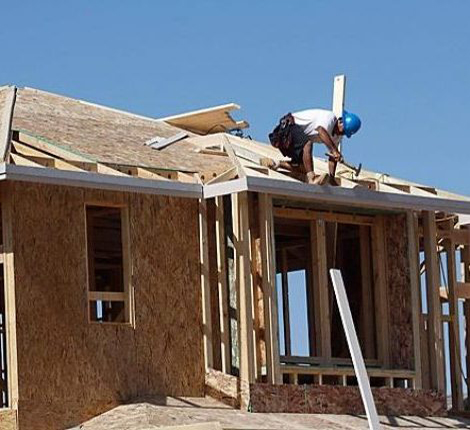 Unlike traditional hard money rehab lenders, we can close on loans for new construction, house flippers or anyone looking to rehab their property – in as little as 10 days, oftentimes sooner. Our online application is the fastest possible way to apply for financing. We offer standardized and straightforward loan terms to make sure that the terms discussed are the terms when you close – no surprises. Hard Money Rehab Loans in Jacksonville, Central Florida & New York – Call Today!
Hard Money Rehab Loans
Bridge Lending Group is manned by a team of private real estate lenders bringing hard money rehab loans to high-profile developers in Jacksonville, Florida.
The term hard money loan was once affiliated with predatory lenders. Today, as the market recovers and more stringent guidelines are enforced, real estate builders can easily weed out the bad seeds and take advantage of the opportunities these loans provide.
So what is a hard money loan exactly?
In a nutshell, it's a type of short-term financing that provides leverage for builders to invest in new and exciting rehab projects. Unlike a bank or credit union, these loans are 100% funded by a group of private real estate lenders.
The loan terms can span from 12 months to a couple of years. An interest is applied, which aids in building a sustainable venture and assisting future borrowers.
Helping To Revive Your Local Real Estate Market
Hard money rehab loans can be used for virtually any type of property, be it:
→ Residential Homes
→ Commercial Properties
→ Industrial Real Estate
→ Vacant Lands
Top Uses for Hard Money Rehab Loans
As the name suggests, a hard money rehab loan is primarily used for fixing and flipping. There is a perpetual demand for shelter, and Bridge Lending Group understands this basic concept. The loan helps you to act fast when the market presents a new chance to flip for profits.

Basic Eligibility Requirements
Our group of lenders offers a hand up to seasoned gurus in the real estate industry. Unlike loan sharks that intentionally set clients up for failure, we complete comprehensive due diligence and market analysis to determine if a hard money rehab loan is right for you.
Bridge Lending Group works with experienced builders and property investors who have significant equity. Another prerequisite is a loan application of more than $500,000 in capital.
Key Features
Established property investors in Jacksonville choose us first for hard money real estate loans for the following reasons:
No Bureaucracy and Red Tapes – All applications are processed in-house and there are no higher-ups to get approval from. Decisions are made collectively on the spot.
Expedited Approvals – The underwriting process is fast. We close deals in as little as 5-7 days once the due diligence is complete.
Fund Your Dreams
Bridge Lending Group closes the gap between profitable opportunities and the funding needed to bring ideas to life.
Some of the benefits of applying for a hard money loan include opportunities to:
→ Act Fast When Opportunities Arise
→ Diversify Your Portfolio
→ Build a New Stream of Income
A Real Estate Lender You Can Trust
Bridge Lending Group is also a member of the American Association of Private Lenders (AAPL). In order to keep abreast of the latest real estate trends, we attend several conferences such as Pitbull, Wilson Family Office, AAPL and other well-respected mortgage banking events.
Get Your Big Break
Bridge Lending Group takes the hassle out of applying for a hard money loans in Jacksonville, Central Florida & New York. Banks and unions take weeks or even months to approve these applications. With Bridge Lending Group, however, the process takes days.
To apply for a hard money loan, contact Patrick Cottrell at 844-742-9900 ext. 710 or fill out the online form and a member of our team will be in touch.