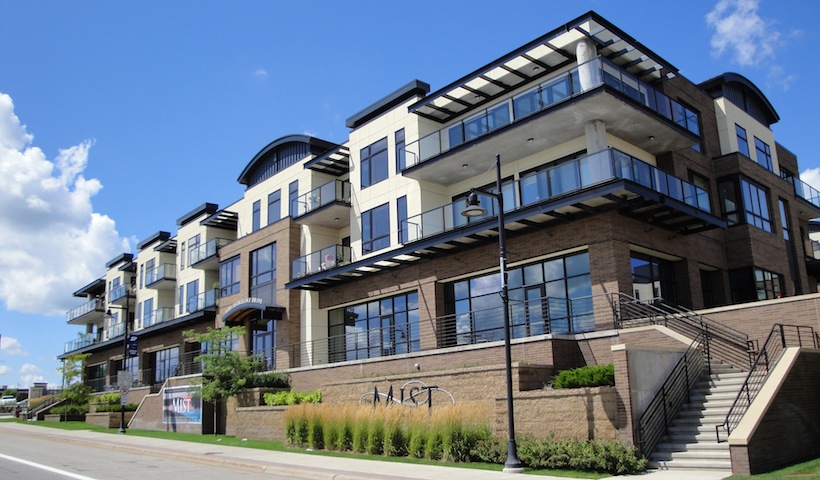 Unlike traditional lenders, we can close on a property in as little as 10 days, often times sooner. Our online application is the fastest way possible to apply for financing. We offer standardized and straightforward loan terms to ensure how you start is what you Close.
Our rental property purchase or refinance loans – as well as our second home purchase or refinance loans – provide flexible financial solutions for residential real estate investors. Our online lending platform provides our residential property borrowers with simple, quick and reliable borrowing solutions. We offer financing at extremely competitive rates. We lend nationwide against a wide variety of asset types, loacted in Jacksonville, Central Florida & New York.
Commercial Bridge Loans
If you've ever wondered how commercial real estate investors got their big break without a hefty inheritance, the hidden secret is commercial bridge loans.
What Are Bridge Loans?
In a nutshell, a bridge loan is financing secured by the value of an existing property in order to fund the purchase of a new one. These loan types are otherwise known as commercial mortgage bridge loans.
Types of Commercial Properties
Commercial bridge loans can be applied to:
→ Hotels
→ Office Complexes
→ Vacant Lands
→ Multi-Unit Residential Properties
→ Retail Outlets
Basically, any type of building that can be established to make a profit may qualify for a commercial bridge loan. Start an application to see if you qualify.

Top Facts About Commercial Bridge Loans
Bridge Lending Group is open to providing you with as much information as possible about hard money loans before you sign up. Some hard facts on these loan types include:
Commercial Bridge Loans Are Temporary – Commercial bridge loans aren't meant to tie you down into a decades-old contract. It is only meant as short-term funding to get you from point A to B. You can typically open and close this loan type in under five years, in most cases. Compare this to 15-30 year plans.
Commercial Bridge Loans Are Flexible – Even if your property is on the market, hard money commercial lenders may be willing to approve an application for funding. In addition, not only are commercial bridge loans good for new buys, these loans can also be employed to complete renovations or upgrades.
Commercial Bridge Loans Don't Require Primary Residency – You can flip the property and lease it to a tenant without breaching owner-occupied contracts typically found in other loans types.
Commercial Bridge Loans Are Quick to Process – The Bridge Lending Group understands that time is money. Our underwriting process is quick and the application takes just minutes to complete.
Top Reasons to Get a Commercial Bridge Loan
Most of our clients reach out to us for commercial bridge loans for the following reasons:
The Building Needs Extensive Repairs – If your building is in a state of disrepair and it's turning away customers, take back control and apply for a commercial bridge loan today.
The Commercial Building Has Low Vacancy Rates – Do you own a multiplex that is plagued with low occupancy and high turnover rates? It's time to turn your situation around with a hard money commercial bridge loan.
The Applicant Has Bad Credit – One of the prerequisites of getting approved for a traditional loan is having fair to good credit. The hard money lenders at Bridge Lending Group are in the business of giving second chances and uses other eligibility tools to approve applications.
Get Interim Funding Now from Hard Money Commercial Lender
You have big dreams to expand your commercial real estate market share. Don't allow the lack of funding to hold you back. Connect with the hard money commercial lenders at Bridge Lending Group and fill out an application or contact Patrick Cottrell at 844-742-9900 ext. 710 to get the process started in Jacksonville, Central Florida & New York.
Even if you were turned down by traditional financing lenders before, you may be able to still qualify for a hard money commercial bridge loan. To speak with an advisor, call Patrick Cottrell at 844-742-9900 ext. 710.